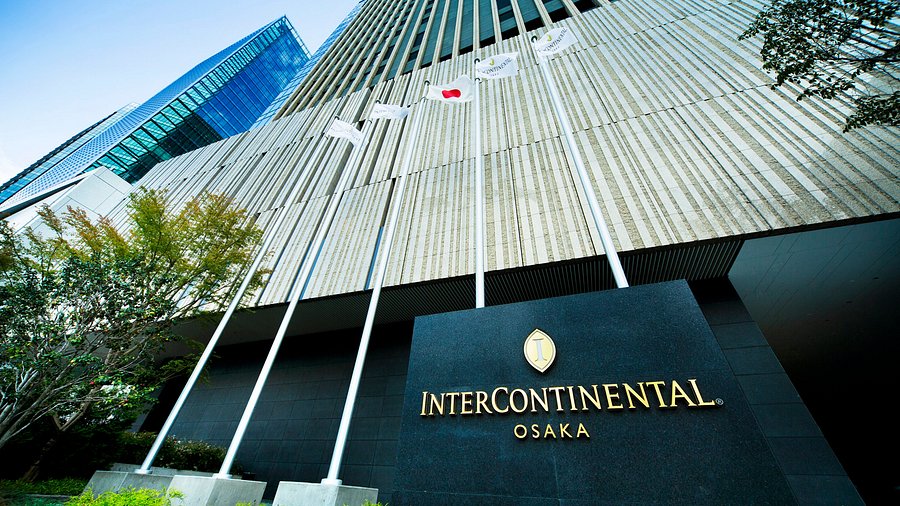 The Intercontinental Osaka is a contemporary 5-star hotel with luxuriously spacious rooms, friendly and competent staff, superb dining options, a spa, a gym, and its own indoor swimming pool. The hotel is surrounded by shopping, dining, and entertainment options and is just a short walk from both Osaka Station and Hankyu Osaka-Umeda Station, which are all located within the Grand Front Osaka business complex.
The guest rooms at the Intercontinental are placed between the 21st and 28th floors, thus they all have spectacular views of the city. Doubles, twins, and suites are available in the basic guest rooms, which are located on the 21st and 26th floors.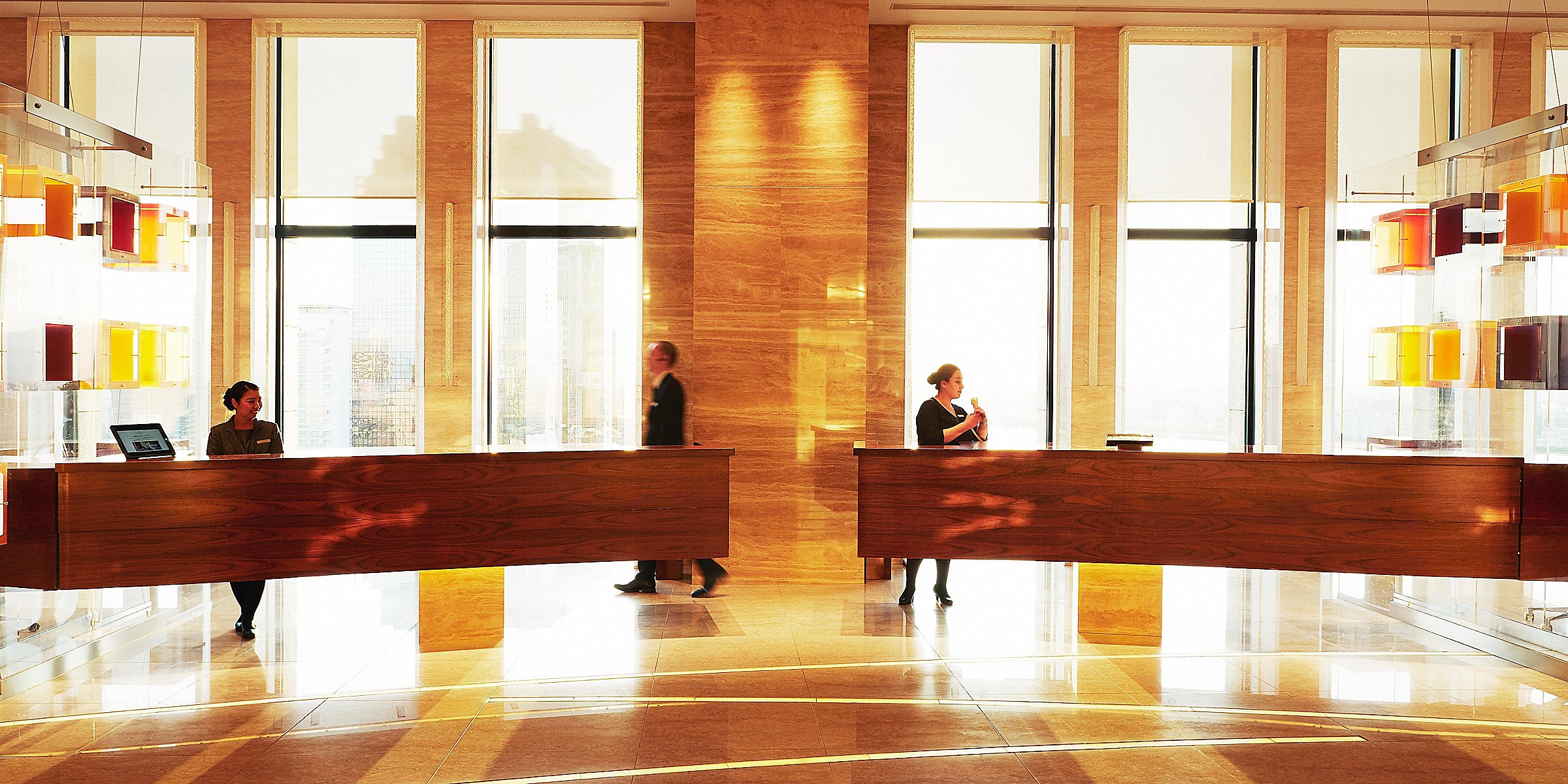 Free Wi-Fi, an IPOD docking station with BOSE Bluetooth Speakers, a 42-inch HD TV, a minibar, a walk-in closet, a safety deposit box, and tea and coffee making facilities are all included in these large and attractively appointed rooms. Bathrobes, slippers, and complementary Agraria brand products such as soap, shampoo, conditioner, and bath salts are provided in the bathrooms, which also have a spacious bathtub and shower.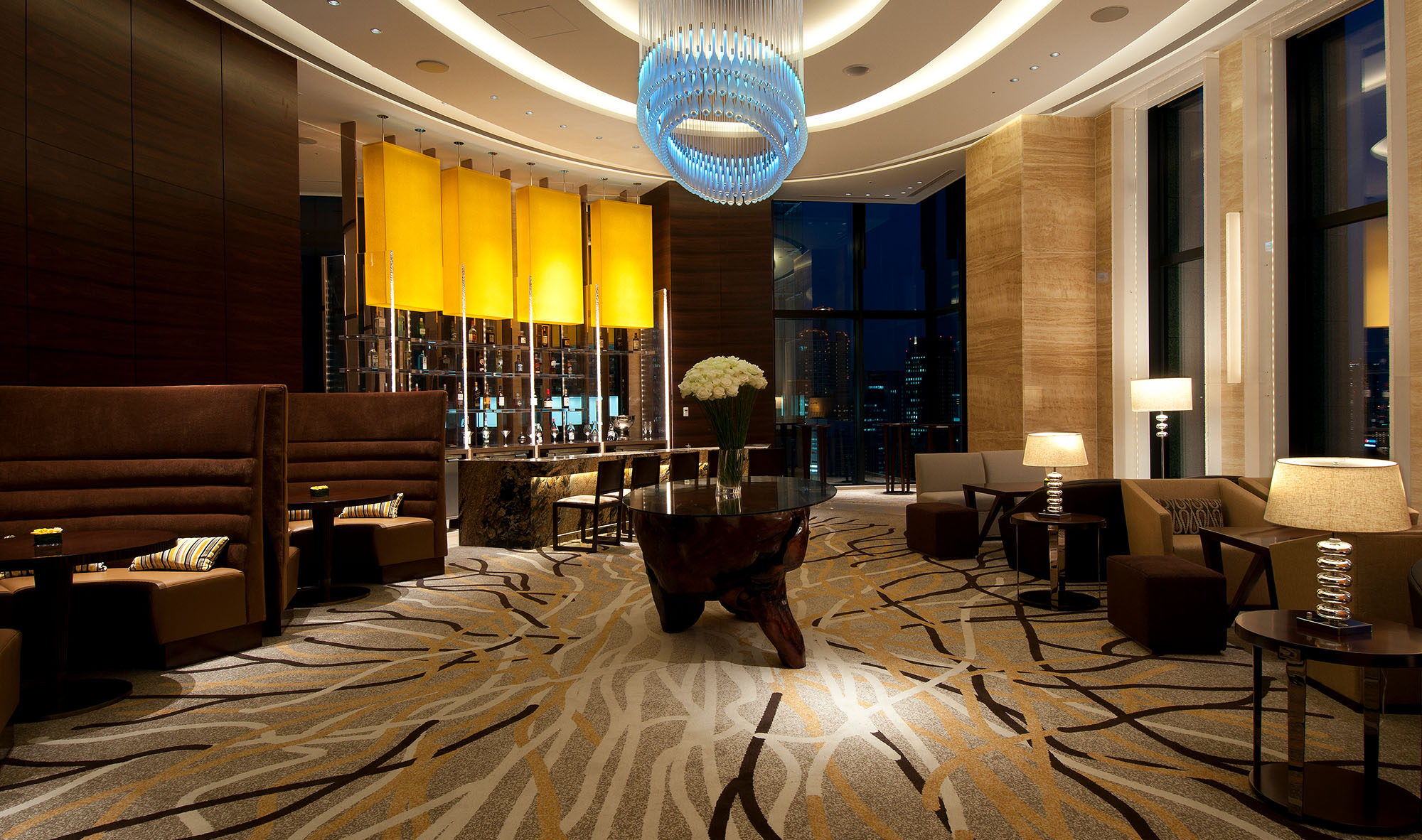 The Executive and Deluxe Suites, located on the 27th and 28th floors, are meant for long-term occupants. These luxury suites offer one, two, or three bedrooms, as well as separate living rooms with sofas, dining tables, and fully equipped kitchens.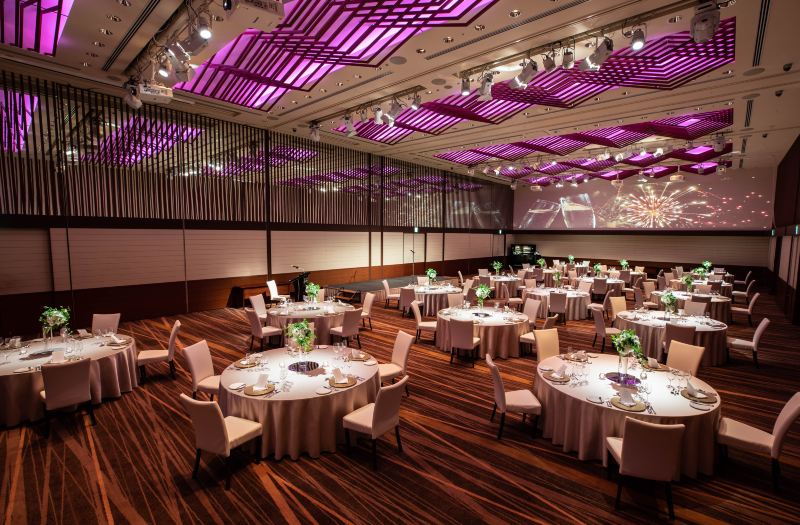 Members of Club Intercontinental can also visit the Executive Lounge on the 28th floor for a complimentary breakfast, afternoon tea, evening cocktails, or a nightcap.
On request, air purifiers, humidifiers, and extra pillows can be borrowed.
On the 20th floor of the Intercontinental, there are two restaurants, a lounge, and a bar. On the first floor, there is also a bakery. The following are the specifics:
The 3-60 lounge is an elegant space where you can enjoy an afternoon tea set or an original blend coffee while taking in the view. Light dinners and desserts with a touch of luxury, such as smoked salmon and cream cheese crepe with herring caviar or a chestnut scone with clotted cream and strawberry preserve, are also offered.
Pierre is a fine dining French restaurant that serves foie gras terrine, red snapper confit, lobster soup, and slow-roasted olive beef in a red wine and red pepper sauce, among other delectable dishes.
Noka Roast and Grill is a more casual eatery with an open kitchen and a menu that includes the finest cuts of beef steak, as well as chicken, hog, and fish dishes.
Adee is the hotel bar, a vibrant space that serves unique cocktails and light bites including wagyu beef burgers, club sandwiches, and spicy Thai-style deep-fried chicken wings.
Despite its name, Stressed is a delightful bakery and patisserie on the first floor that serves a variety of sandwiches, quiches, savory tarts, very sweet pastries, and exquisite cakes.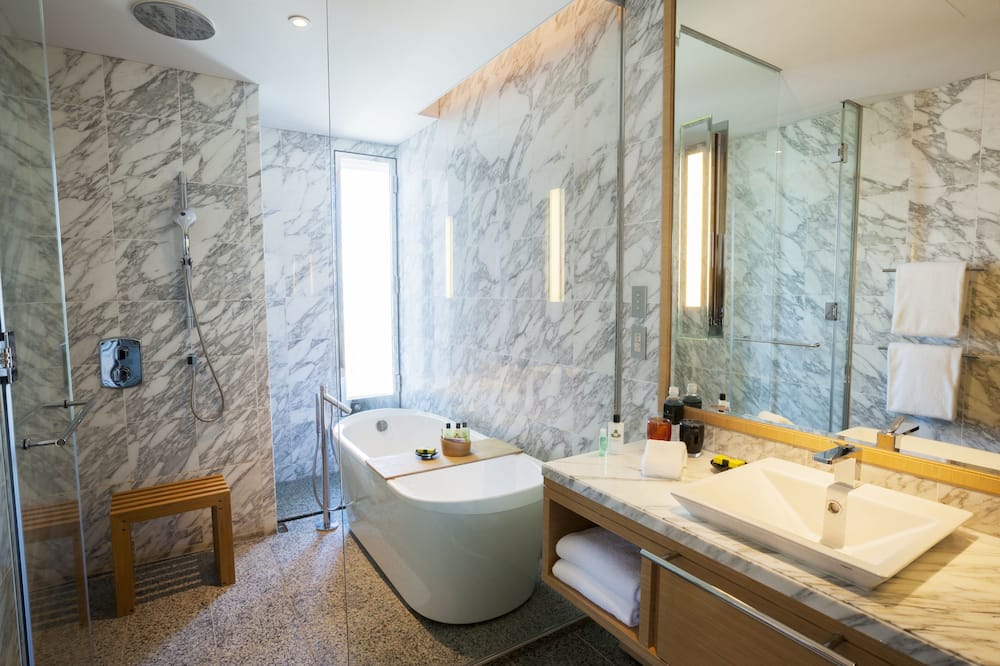 This hotel has a 24-hour reception desk as well as a multilingual concierge service. There is also a business center with computers, high-speed internet access, and photocopying machines, as well as laundry and dry cleaning facilities.
A spa and fitness center with a fully equipped gym, a swimming pool, and an onsen-style hot spring bath with both a steam sauna and a dry sauna is located on the fourth level. Massage treatments are also available at this location.
The Intercontinental Hotel is located directly north of Osaka Station in the third tower of the Grand Front Osaka complex. The north exit of Osaka Station is 8 minutes away, and Hankyu Osaka-Umeda Station is 9 minutes away.
Address: Kita-ku 3-60, Ofukacho, Osaka 530-0011, Japan
Phone: +81 6-6374-5700