With Mount Fuji to the north and Mount Hakone to the east, as well as rivers running with fresh spring water, Mishima is a naturalist's dream. Take a walk along the city's historic rivers if you prefer calm treks. There are beautiful running tracks for all levels of jogging. At the end of town, you can walk along the cobblestone Edo-era highway. Recharge your batteries at one of the numerous great restaurants that provide Hakone Seiroku Mishima vegetables produced to perfection. Active Mishima is a breath of fresh air.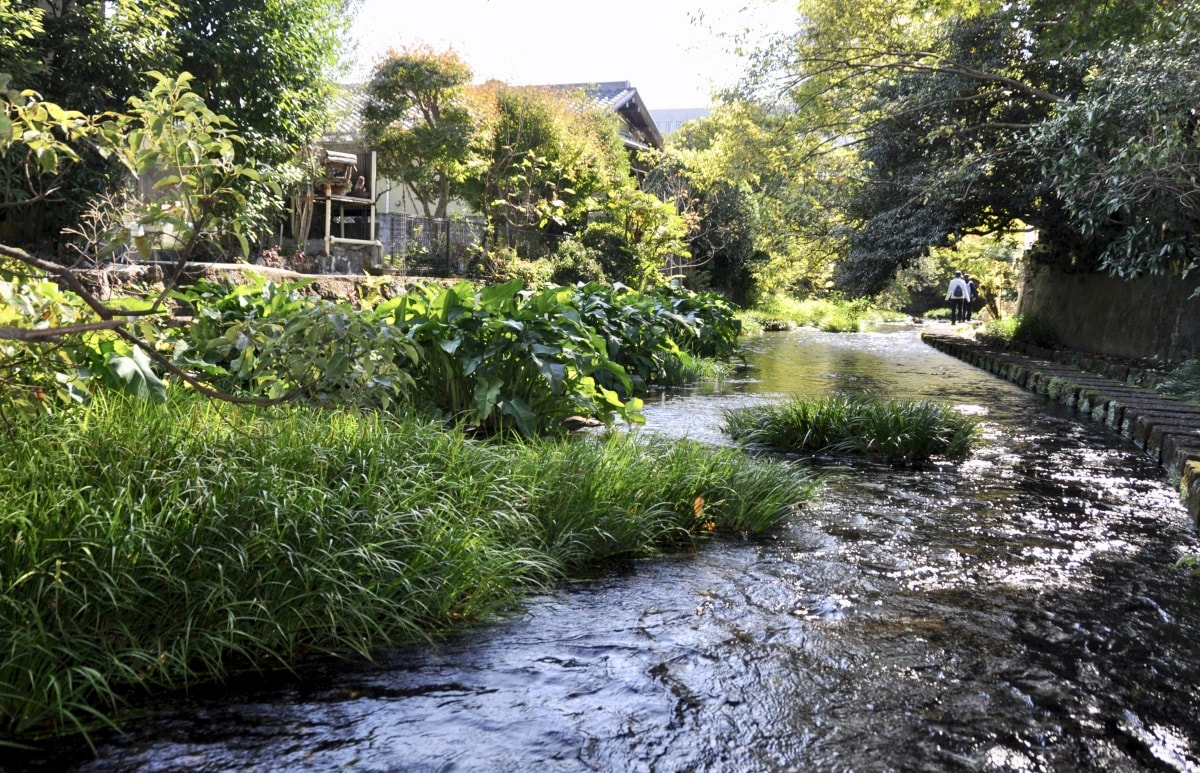 The rain that falls on Mt. Fujl flows through the underground, and once arriving at the foothills emerges as spring water. One of the rivers that derives its source from such water is the Genbe River, extending a distance of 1.5 kilometers within the city of Mishima Its water is utilized for agricultural purposes, yet it also used to be appropriated for domestic use by residents who lived alang the river.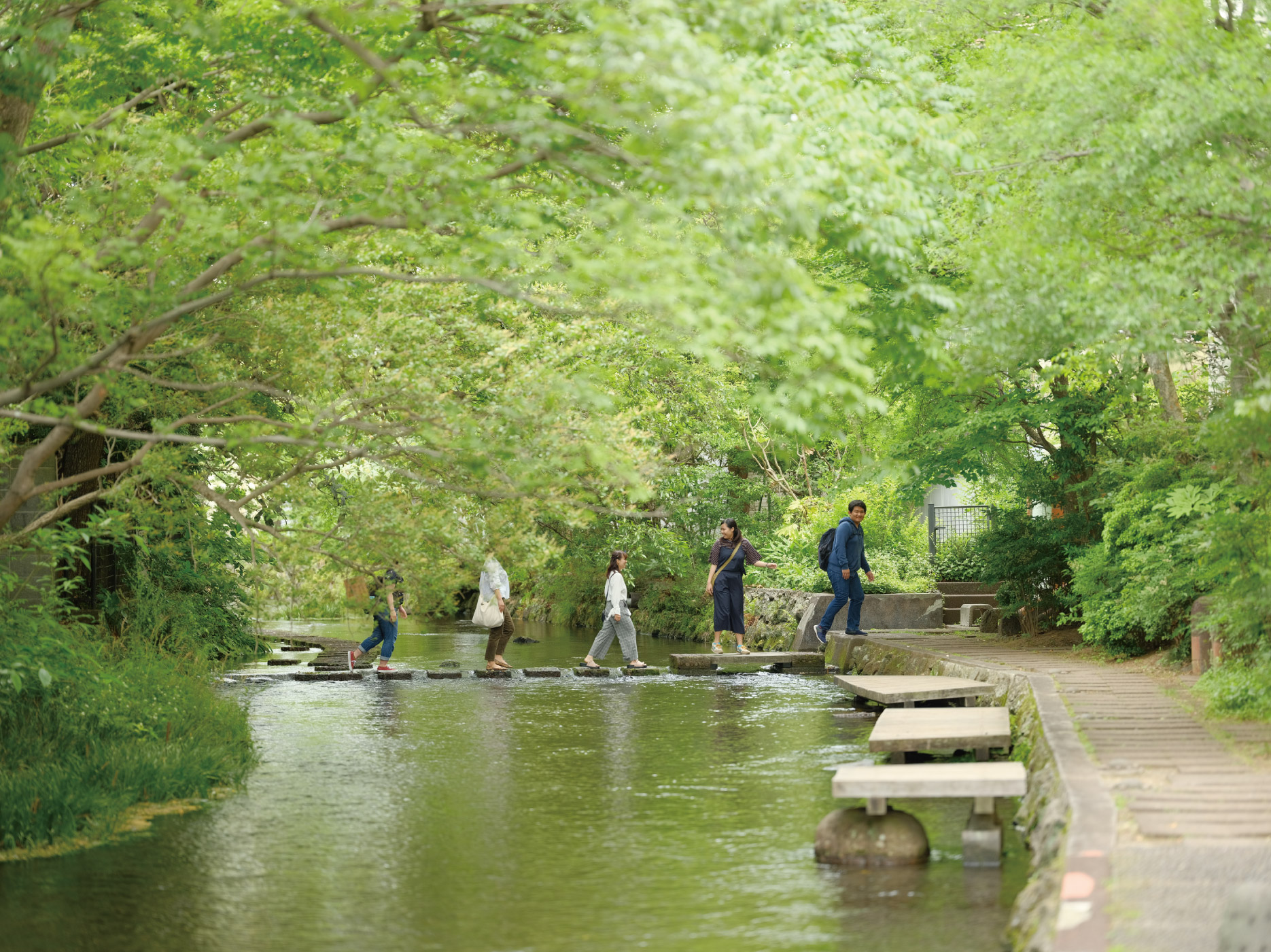 However, during Japan's period of rapid economic growth in the 1960s, manufacturers upstream sucked most of the groundwater, resulting in a significant reduction in the amount of spring water as well as river pollution. Furthermore, this had prompted nearby neighbors to dump household waste into the river, causing pollution to grow and raising tensions between them and the farmers responsible for river maintenance.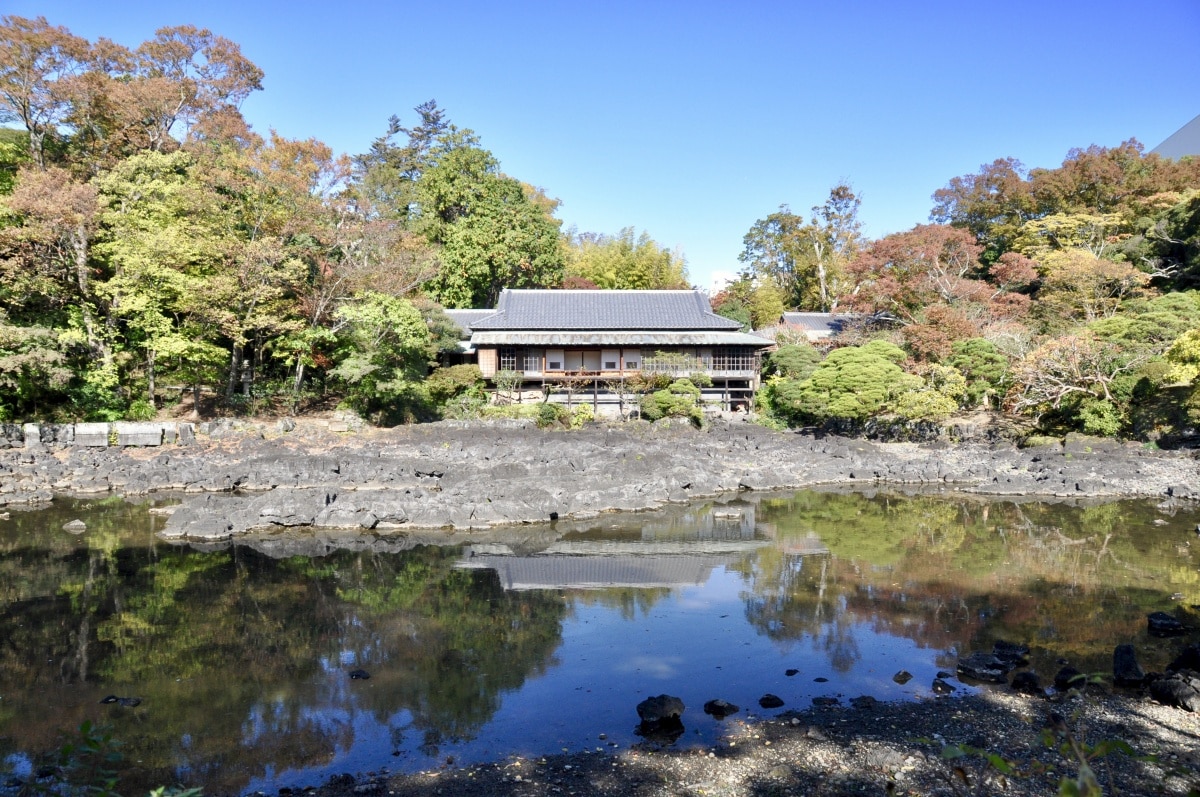 In such circumstances, in 1992, Mishima founded an organization based on the UK's Groundwork, a nonprofit that works to improve the environment through collaboration between the public and commercial sectors.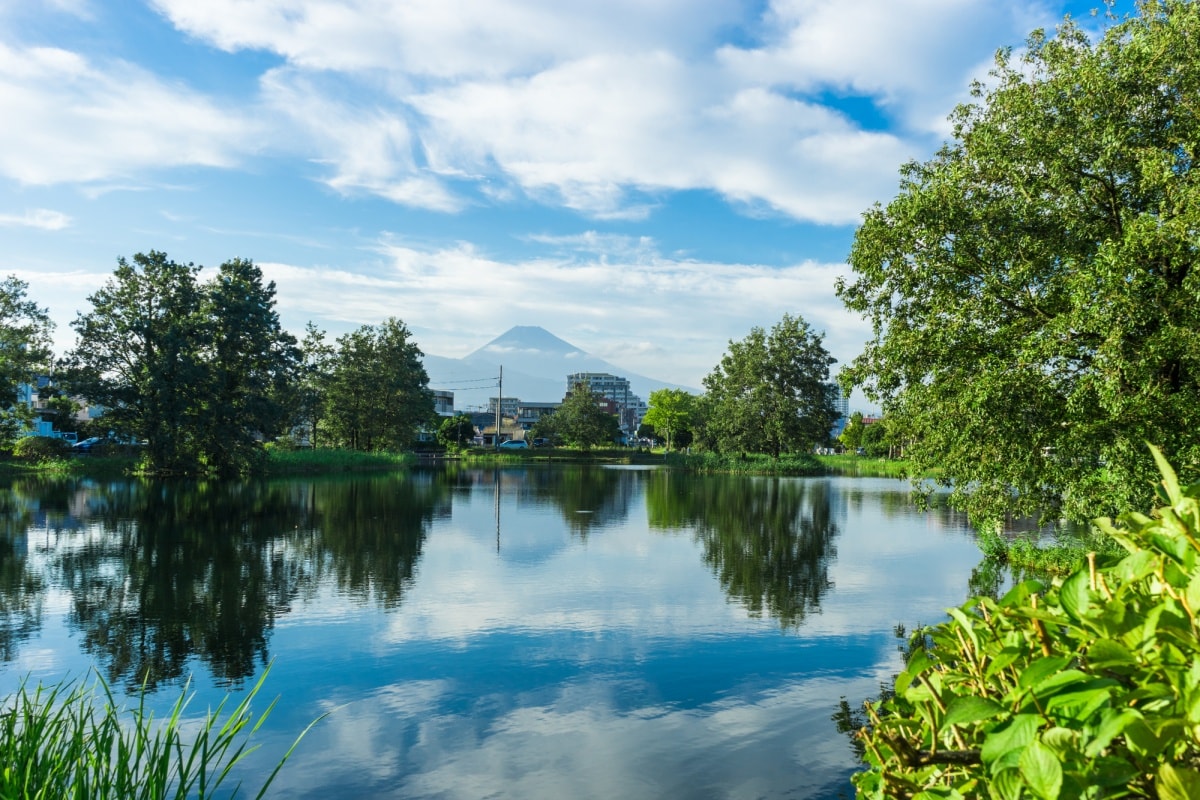 Companies had opted to compensate for depletions by supplying the river with factory cooling water, while residents and farmers participated in cleaning activities under the motto "a shovel in one hand, nd a beer in the other," as well as making elforts to build a biotope. Despite the fact that it is now an urban neighborhood, the ecosystem has been restored, and children are welcome to play in the river during the summer, with fireflies visible at night.
Address: 1-45 Izumicho, Mishima, Shizuoka 411-0037, Japan